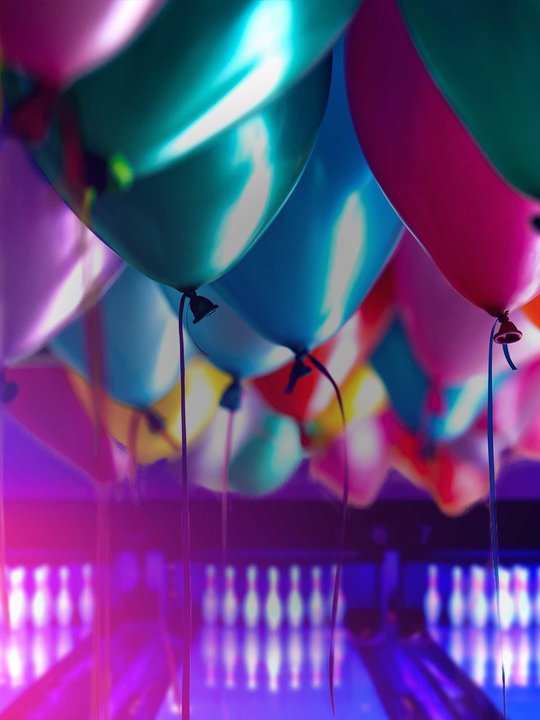 6 Holiday Party Ideas Everyone Will Love
Whether you're one party planner or a group of folks getting together to plan the ultimate office holiday spectacular, a theme is the first step in party planning that really gets employees excited about what's to come. So brainstorm, crowd-source or even get attendees to vote on the theme they like best. Either way, you're going to have fun even before you get to the party.
When it comes to holiday parties, the theme is half the fun!

Ugly Sweater Get Together
Deck the halls with bowling balls this season by hosting your own ugly holiday sweater get together with family, friends or coworkers. You bring the sweaters and we'll bring the fun.
Zombie Bowling Showdown
Who will win the face-off between zombies and mankind? Put on your best zombie or zombie hunter costume and challenge each other to a game that will determine the future of your population!
Classic Holiday Movie
Pick a classic holiday movie like A Christmas Carol or The Nightmare Before Christmas and use it to guide your food, drinks, decorations, and invitations.
Masquerade Bowl
We've all heard of a masquerade ball, but how about a masquerade bowl? Dress up in your most extravagant attire (don't forget a decorative mask) for a night of extravagant bowling.
Holiday Swap
Who said a holiday party has to be all jingle bells and twinkle lights? Why not make your "holiday" Valentine's Day or Independence Day? Surely attending a St. Patrick's Day or Halloween party during the holidays will make your event one to remember.
White Elephant
What would the holidays be without gifts? A white elephant theme is a great way to incorporate color, group interactions and hilarity into your holiday party. Instruct your guests to bring a wrapped gag gift to exchange. Then draw numbers from a hat and pick a gift, swap and laugh your way to an unforgettable party.
AMF bowling is the perfect place to host this year's holiday party. You can plan it on your own or ask us for help when you submit a request online to reserve your lanes.
Celebrate the holidays this year with AMF.
Related Articles
10 People You'll See Company Holiday Party
Easy & Fun Kids Birthday Bowling Games
Ideas for Adult Birthday Party Themes
5 Things to Do (and Never Do) are Your Company Holiday Party