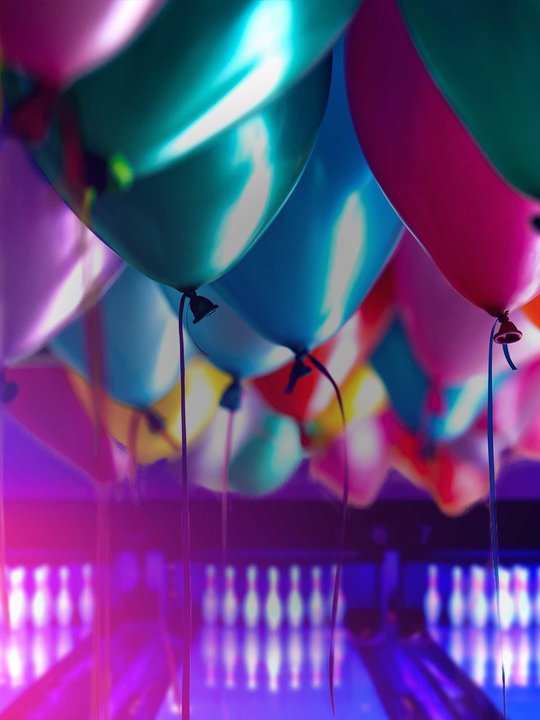 Awesome Theme Party Ideas
While planning a birthday party is super fun, planning a theme party really kicks up the excitement to a whole new level. Nothing says "I came to party" quite like showing up with a bunch of your buds in matching outfits. People will all want to know why you're dressed up and all about the occasion. Plus, it makes planning the rest of the party details – like the cake, decorations, and invitations – extremely easy. Need some fun party theme ideas for your next event? We've got you covered!

Roaring 20s
The Jazz Age is a great era to duplicate for a night of dazzling glam and sparkling attire. Women can play around in flapper dresses, soft curls, and feathered headbands, while men can throw on slacks, fedoras, and bright bow ties. Create a swinging jazz playlist that'll play in the background as your guests chat away and have a great time. You can also hand out long beaded necklaces as a party favor for your friends when they go.
Country Western
Hey y'all! Grab your cowboy hats, fringe, and your snazziest boots and create a top 40 country playlist so that you can jump out there and practice your line dancing with the other desperados. Your invitations can include lassos or pictures of that beautiful country landscape full of open roads. Spruce the place up with some soaring Eagles, American flags, and some metallic five point stars. Party favors can be red, white, and/or blue handkerchiefs.
Black Light
Start the party off right by inviting your friends via black construction paper with the instructions in glow-in-the-dark markers, with a simple enclosure explaining that they'll need a black light to see the party details. Explain that your friends will need to wear orange, pink, green, or yellow so they can glow-in-the-dark! Set up black light posters at the venue and make sure to bring all of your glow-in-the-dark tableware –plates, forks, knives, and spoons – so your friends can watch their food glow too! Party favors can include glow-in-the-dark name tags that can be slapped onto cups.
Movie Star
Make each invitation a movie ticket to your party and roll out the red carpet for yourself and your guests! Encourage all of your friends to get Hollywood glam and glide around for the evening in their Oscar-worthy ensembles. For decorations, spread around a ton of glitter stars and sparkly film reels, and blow up black balloons with gold stars. Hand out black feather boas and black shades as party favors for your VIP celebrity friends.
Superhero
Who do you want to be today? Have your friends pick their favorite superheroes – from Batman to Wonder Woman – to come and protect the party vibes. Get cupcakes and tableware emblazoned with your favorite superhero, leave patterned masks on the table for your guests to keep as party favors, and even create some capes for them to fly around in. You can also mix bowls of delicious treats and label them with your favorite superhero's abilities, i.e. gains invisibility, boosts laser visions, etc.
Now, you're ready to celebrate! Need a party venue for your event? Make your theme party double as a bowling party at Bowlmor! Not only will you have an amazing time dressing up with all of your friends, but you'll also be able to enjoy bowling, games, delicious dining, and artfully crafted cocktails all in one unforgettable evening.
Related Articles
10 People You'll See Company Holiday Party
Easy & Fun Kids Birthday Bowling Games
Ideas for Adult Birthday Party Themes
5 Things to Do (and Never Do) are Your Company Holiday Party
6 Holiday Party Ideas Everyone Will Love