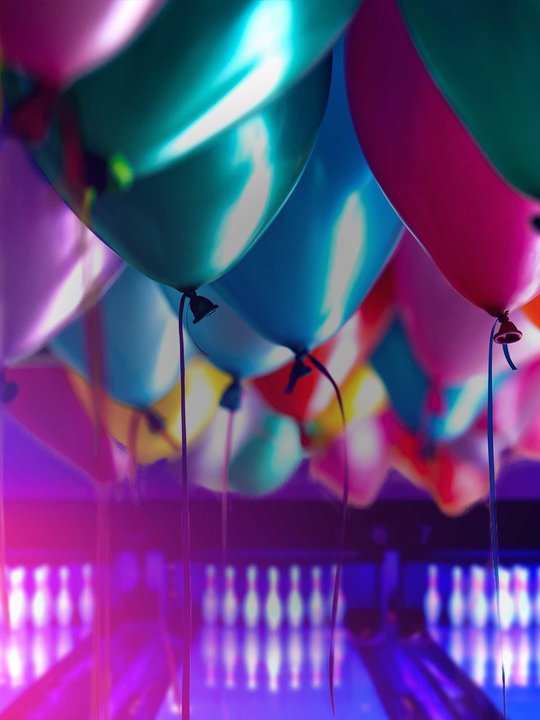 How to Plan the Perfect Kids Birthday Party
Planning a party can either be a ton of fun or a huge headache. In order to make it more fun, be sure to plan in advance so you won't be sidelined with an urgent, unforeseen checklist item. The work will all pay off when you step through the doors and the balloons are in place, you know exactly how many people will arrive, and the birthday kid has a huge smile on his or her face. Here's a party timeline that'll make planning a piece of cake:
6 Weeks Before
Choose the theme:
Kids often have a favorite superhero or storybook character, whether Superman or Cinderella, and giving them a choice of a theme can be a surefire way to guarantee fun. The theme will help you in choosing decorations as well as invitations, food, activities, and more.
Pick the guest list and confirm the date:
Make sure that your child's best friends are available for the date that you're planning the party. If they give the green light, then work with your child to firm up the guest list.
Reserve off-site space:
Reserve space at a bowling alley or other establishment either by calling or through convenient online booking tools. Don't forget to find out important details about menu options, decorations, serving cake, and other miscellaneous party items.
4 Weeks Before
Write out invitations:
Now that you have your theme, date, guest list, and space all set, start creating the invitations so people can mark it on their calendars and make sure they're available for the big day!
Decide on activities, games, and food:
What's your child's favorite activity? Do they love air hockey or skee ball? Mozzarella sticks or pepperoni pizza? Have your child pick their favorite games and eats and work with the venue to coordinate the times for these activities along with when the food should be served.
Mail invites:
Now that you've created your invitations, be sure to send them out to your guest list and await their RSVP so you'll have a better idea of headcount.
3 Weeks Before
Purchase party goods and goody bags:
This should be especially easy with the theme all set. Pick out similar theme colors or characters for the plastic ware, decorations, party favors, candles, etc. Put them all in one place so it's easy to grab on the way to the party and you don't forget them.
1 to 2 Weeks Before
Call guests who haven't responded yet:
Sometimes we get so busy that we forget to respond or simply misplace the invitation. Call the guests who haven't responded yet and check in to see whether or not they're attending the party.
Order the birthday cake:
If you're not arranging for your cake through your venue or if they allow you to bring your own, call a local bakery and tell them about your theme to see how they can accommodate your child's birthday wishes. Be sure to confirm the spelling of his or her name and exactly what you want the cake to say.
3 days before
Activity Prep:
Make sure to write out any nametags or get any accessories you'll need to play games and host any activities. Pick up any party hats and candles or last minute items and make sure they're in order for the day-of.
1 to 2 days before
Pick up the cake:
Don't forget to swing by the bakery and grab the cake either the day before the party or on your way to the venue. Make sure that the venue has a fridge so that the cake won't melt (most places are able to accommodate your needs).
Don't forget the most important part – enjoy yourself and have a blast celebrating your child and his or her birthday! Sing your heart out on happy birthday, take lots of pictures of the partygoers smiling, and really give yourself credit for doing all of this work and planning such an awesome shindig.
Related Articles
10 People You'll See Company Holiday Party
Easy & Fun Kids Birthday Bowling Games
Ideas for Adult Birthday Party Themes
5 Things to Do (and Never Do) are Your Company Holiday Party
6 Holiday Party Ideas Everyone Will Love